Farm Real Estate
Farm real estate leader Ben Van Dyk is your premier source for farm and ranch properties. Searching for farms, land, ranches, recreational properties, a home or commercial investments, my team has the experience and knowledge to help you locate the perfect property.
FEATURED PROPERTIES
Farm Land & Buildings
$1,600,000.00
Innisfail
36216 Range Road 282 , Innisfail, Alberta T4G 0G7
Real Estate Centre - Coaldale
Farm Land & Buildings
$16,755,000.00
Hays
133053 Hays G Road N , Hays, Alberta T0K 1B0
Real Estate Centre - Coaldale
Farm Land & Buildings
$6,250,000.00
Picture Butte
112079 Range Road 220 , Picture Butte, Alberta T0K 1V0
Real Estate Centre - Coaldale
Farm Land & Buildings
$3,500,000.00
Rural Lethbridge County
93042 Highway 25 , Rural Lethbridge County, Alberta T0L 0V0
Real Estate Centre - Coaldale
Farm Land Only
$2,955,000.00
Rural Lethbridge County
81028 Range Road 212 , Rural Lethbridge County, Alberta T1K 8H3
Real Estate Centre - Coaldale
Farm Land Only
$2,700,000.00
Lethbridge
81028 Range Road 212 , Lethbridge, Alberta T1K 8H3
Real Estate Centre - Coaldale
Bev Van Dyk - REALTOR®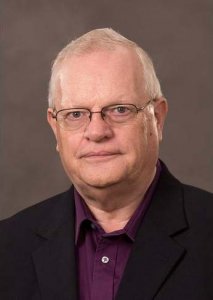 Having grown up on a farm in Holland and Immigrated to Canada in 1980 and owned and operated dairy, poultry, crop and other farm operations over the years.
Becoming a licensed real estate agent in Alberta in 1989 and have been selling Farm & Ranch Real Estate for 27 years. Specializing in farm, land & ranch sales, achieving success in sales & managing/ owning and operating succesfull Real Estate offices in Alberta also organizing business and farm relocation/ immigration seminars, supply management quota, water rights, irrigated land, crop farms, farm corporations (shares) ranches, livestock (Cattle, hogs) and commercial farm investment.
LEARN MORE
Selling Farm, Agricultural/Rural Land?
I understand that there are many reasons why you may want or need to put your farm or property up for sale. I will provide personal and confidential service to help you set goals, find the right buyer, and set you up for a future you're looking forward to.
My Services Include:
Exploring Options to Meet Your Goals
As the saying goes, there's more than one way to skin a cat. By talking over your personal situation and what you want to achieve, I can suggest different ways to reach your goals. Perhaps you're ready to retire, cash in and move to the city. Maybe the workload has become unmanageable, but you'd prefer to stay on the farm. Or maybe you'd like to continue working the farm but need an investor. Whatever the reason, our goal is to help you reach your goal.
Creating a Sales Package
Buyers and investors want detailed information about the opportunity being presented. We'll work with you to gather information about the farm operation, land use rights and regulations, and other facts we know buyers are interested in. We'll also obtain boundary maps and take photographs to put together an appealing sales package.
Advertising and Promotion
All of our listings appear on The Canadian Real Estate Association MLS website, realtor.ca, and on our website. In addition, we utilize a full range of advertising and promotion tactics, which depending on the property may include: listing on ICX.ca, listing on other Canadian and international real estate and related websites, newspaper advertising, promotion with other
Making Plans for Your Future
We aren't just in the real estate business; our business is really about people, like you, who are making a change that affects their family and their future. We're here to help you get all the information you need to make those important decisions, to help you make plans, and to help you put those plans into action.
CUSTOM MARKETING STRATEGIES
We have Specialize Marketing Strategies for our Farm, Residential & Acreage divisions: Some of our online marketing includes RealEstateCentre.com / facebook.com/realestatecentreAB Farm Division: FarmRealEstate.com , Farms.ca, FarmFinders.com, Farmchannel.ca / FarmandRanch.tube Sports Afield Trophy & Recreation properties division: trophyproperties.ca Commercial Division: Icimarket.com Agricultural Land Businesses Investment Commercial Relocation
Contact Me Anytime!
To speak directly to me or for a free evaluation of your property, call 403.345.5100 or complete the form below.
Contact Me Now!
Whatever your background, I suggest talking to a professional who knows the industry and developing a plan of action to achieve your investment objectives. That way, when your friends chuckle at that purchase of empty space, you'll be able to have the last laugh.
Coaldale Real Estate Centre office Specializes Residential, Condos, Vacation & Resort, Multi-Family, Investments, Foreclosure Property, Acreages, Business Opportunities, Land, Office, Condominiums, Farm & Land, International, Horse Property, Lake Homes, Military, New Construction, Farm/Ranch, Industrial, Retail, Property Management, Relocation, Buyer Brokerage, Luxury Homes, First Time Buyers, Rentals, Development Land.
Trademarks REALTOR®, REALTOR® and the REALTOR® logo controlled by The Canadian Real Estate Association (CREA) and identify real estate professionals who are members. Trademarks MLS®, Multiple Listing Service® and associated logos owned by Canadian Real Estate Association (CREA) identify the quality of services provided by real estate professionals who are members of CREA.


Internet Brokers Group